Today, I would like to tell you about the interesting project we recently completed – the installation of matte PPF on a Lamborghini Urus. This was a challenging project, but we are proud to have brought it to a successful conclusion.
PPF stands for Paint Protection Film, which is a thin, transparent film applied to a car's paintwork to protect it from scratches, stone chips and other damage. Matt PPF is a variation of PPF that has a matt surface and is often used on sports cars and exotic vehicles.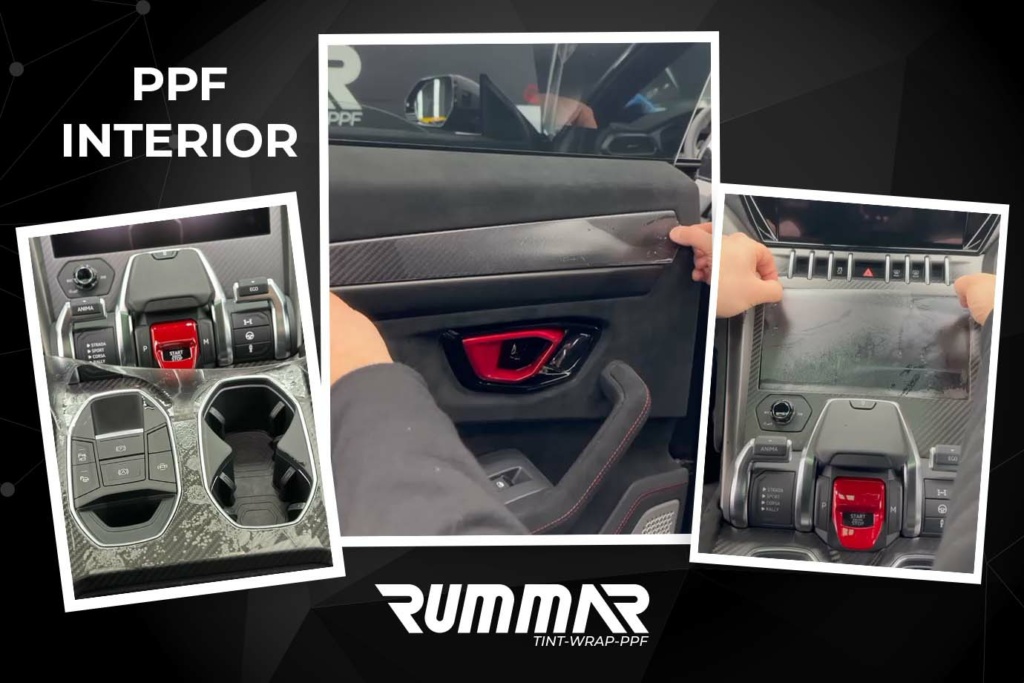 Installing PPF is not an easy task and requires thorough preparation and expertise. Before we started installing matt PPF on the Lamborghini Urus, we thoroughly washed and dried the car to make sure there was no dirt or dust on the paintwork that could affect the installation.
We then cut the matt PPF to size and applied it to the car. This requires precise measuring and cutting to ensure the film fits perfectly on the bodywork. Applying the film also requires a special technique to avoid creating air bubbles.
The installation of the matt PPF on the Lamborghini Urus took several days, but the result was amazing. The matt PPF not only gave the car a unique look, but also ensured that the car's paintwork was protected from scratches, stone chips and other damage.
As experts in car safety, we went all out to ensure that the installation of the mat PPF on the Lamborghini Urus was done to perfection. We advised the car owner extensively on the benefits of PPF and helped him choose the best solution for his specific needs.
All in all, this was a very successful project and we are proud of the work we did. We hope the owner of the Lamborghini Urus can enjoy his car for years to come, knowing that his paintwork is optimally protected from damage.
Thanks for reading our blog and we hope to share another exciting project with you soon.